Audemars Piguet Beyond Royal Oak
---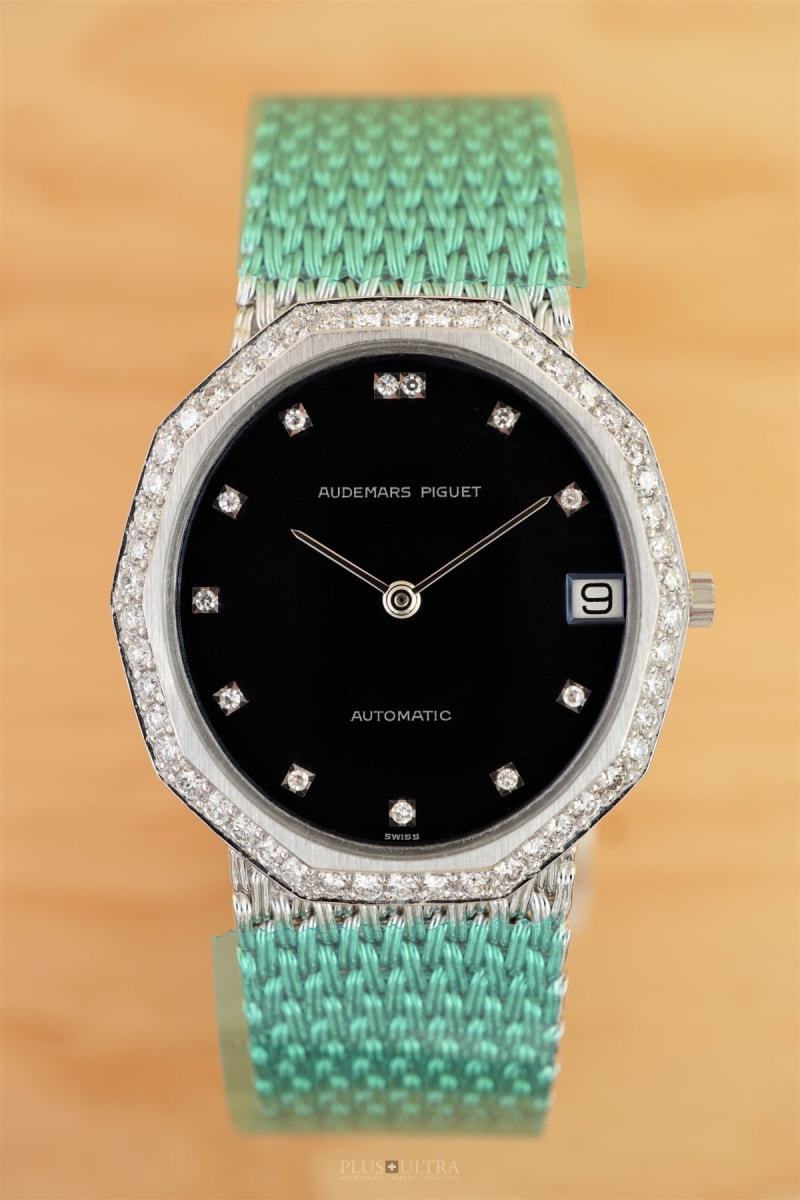 Wednesday, December 21, 2022
When AP combined their Ellipse with their century-watch Royal Oak in 1980 the result was a decagonal Ellipse, the 18K whitegold Decallipse with integrated bracelet, manufactured (in its true meaning: made by hand) by the artisans at JPEcoffey -- a reminiscence to classic watchmaking before the revolutionary Royal Oak changed handmade / manufactured to CNC-drilled and gold to steel.
Yes, and these design- / shape-mash-ups were popular in the guild back then: Patek Philippe presented their Nautillipse (here & here) just one year later -- the Nautilus loving an Ellipse. And they have in common the designer as well: Gerald Genta.
Audemars Piguet beyond Royal Oak: here.