Patek 3770 Nautillipse aka Ellipsilus
---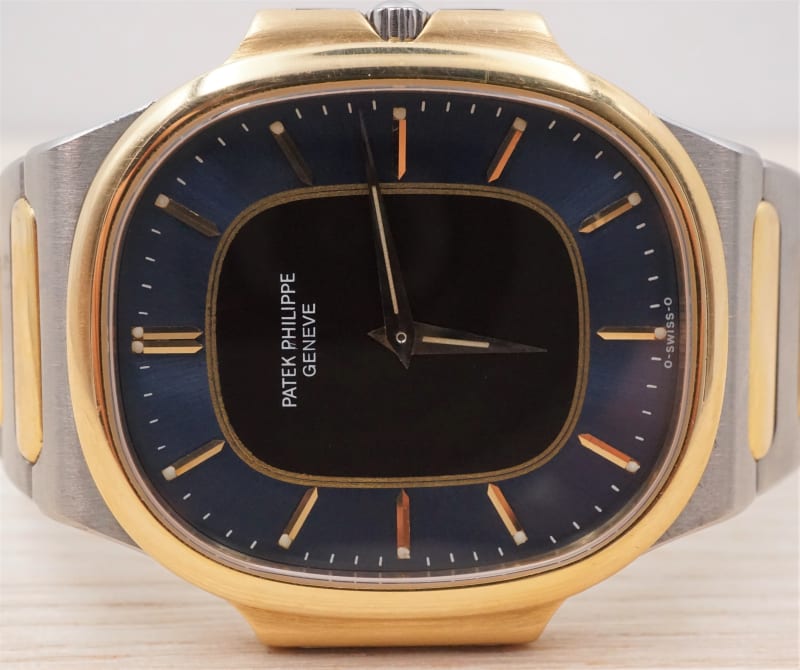 Thursday, August 20, 2020
Sure, Patek Nautilus is in general a high priced trend watch, many people already have and many more people want to have -- with ref5711 trading for multiples of its current retail value and a long waiting list this is no surprise. The fact you jump into a kind of uniform when wearing one, might be intended and we wont discuss here.
But now in this situation, it would be a pretty big surprise, finding a Nautilus made in very low quantities -- probably lower than the famous ref3700 -- and trading for fractions of the price of a bad maintained ref3800 or ref3900. I am sure you would agree.
But there is such a Patek Nautilus: It is the ref3770 aka Nautillipse aka Ellipsilus. The name is a combination of Nautilus and Ellipse -- as is the watch: a genetic mix of two of the most iconic and brand-defining models by Patek Philippe. The best of both worlds -- like Mezzo Mix or Metallica & San Francisco Symphony.
Made in overall very small quantities and designed by Gerald Genta for Patek by combining his own two block-buster designs (Patek Ellipse & Patek Nautilus) to help the non-performing Nautilus to get started with help of the classic Ellipse. And we all know: Nautilus took off and Ellipse is still the most classic PP watch.
Ref3770 is the rarest early Nautilus reference made by Patek and was priced approx 50% higher than standard ref3700 back in early 1980s -- what might be the reason it is a rare occurence. And it is definitely one of the most unmistakable watches ever: the shape of the case -- so thin because of a Patek quartz movement E27 --, the two tone dial and especially the iconic bracelet with ellipsoid interlinks. These allow to distinguish this watch already by its bracelet, since all other Nautilus share more rectangular interlinks.
Definitely a joy to wear and probably one of the last undervalued Nautilus.
Ad 2023-07-01: As is almost common knowledge now, Patek Philippe did not make any of the cases for the watches sold until the early '90s by themselves -- so, everything that trades as vintage and with a serious markup today. Instead Patek bought these in the open market from one of the dozens third party suppliers, like almost any other brand did in this era -- besides Piaget. Now, this said, it might be noteworthy that the Patek Jumbo Nautilus ref3700 was made for Patek by the same reputable case-maker Favre-Perret as the Nautillipse ref3770.