Happy 50th / 60th Birthday, pt 2
---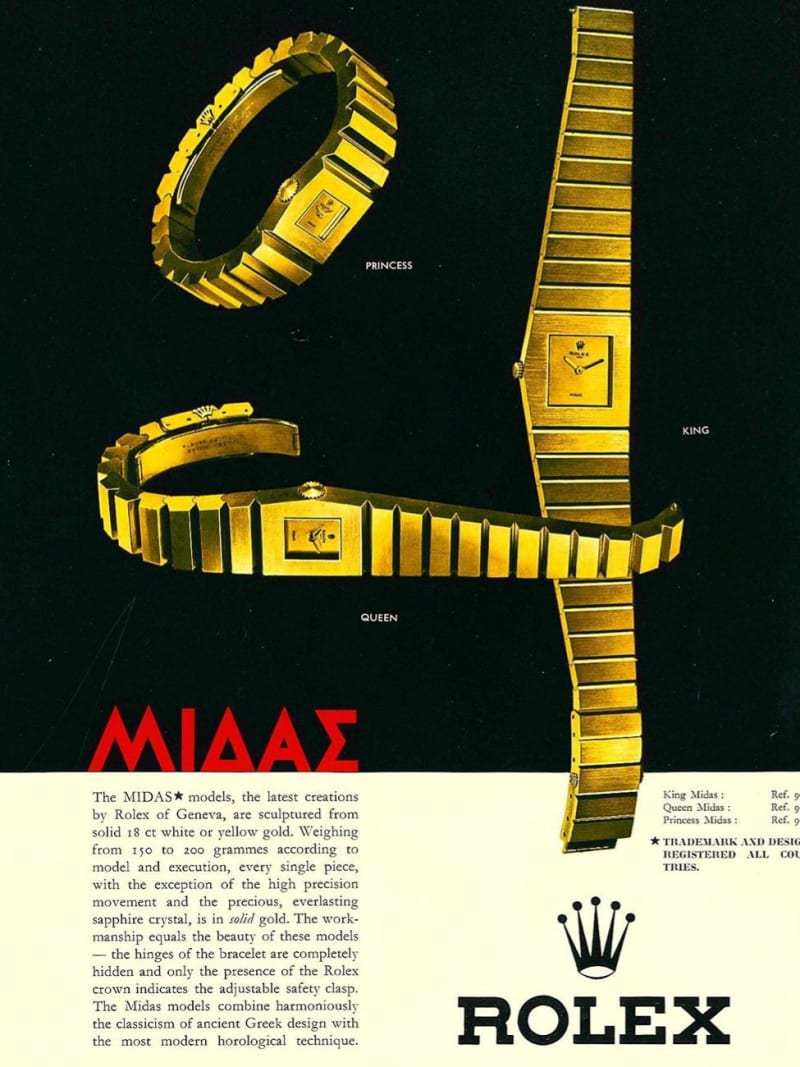 Thursday, May 26, 2022
Yes, you expect a hymn to the Genta designed Royal Oak, now. Because what else of horological relevance should have happened 50 years ago in 1972?
How about this? The production of another Gerald Genta designed watch was stopped in 1972: Rolex stopped the production of its first ever limited series after 10 years and 800 pcs manufactured (handmade). The Rolex King Midas reference 9630, designed in 1962 -- so, exactly 60 years ago -- by Gerald Genta, was not only the most unusual Rolex, but also an avantgardistic watch ahead of its time and the first ever Rolex with a sapphire crystal. Besides this, it was the highest quality watch that left their manufacture in this era between 1962 and 1972 and the most expensive, too.
Anyway, as the party for it is not that overcrowded, we dont have to queue in at the end of a long line of well-wishers like at the APRO party but we can say immediately: Happy 60th Birthday, Rolex ref9630, rock-on for the next 60 years.
- Everything you wanted to know about Rolex King Midas 9630 and where too shy to ask.