Vacheron & Constantin Automatic, pt 3
---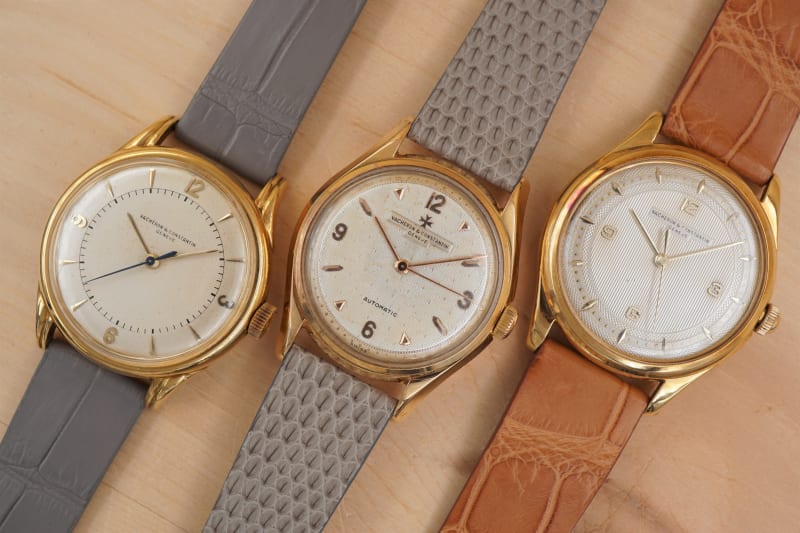 Tuesday, May 10, 2022
The VC caliber 477 marks the beginning of the usage of automatic movements by Vacheron & Constantin, years before the direct competitor Patek did with its famous ref2526 with PP cal12-600. And Vacheron did so in different solid gold cases and everyone very special: split lugs or edge on the flank -- characteristic watches by V&C.
And not only the case is exalted but the dial is lavish, too and also very typical V&C. Stunnning. All these were made in very low quantities and it is said, of each dial no more than 12 examples were made.
Thats why we are especially happy we can offer the important Vacheron ref4465, ref4466 and ref4906 from 1951, 1952 and 1953. Each is a very relevant V&C and approx 70 years old: see here.