#SameOrDifferent: Swatch vs Polo
---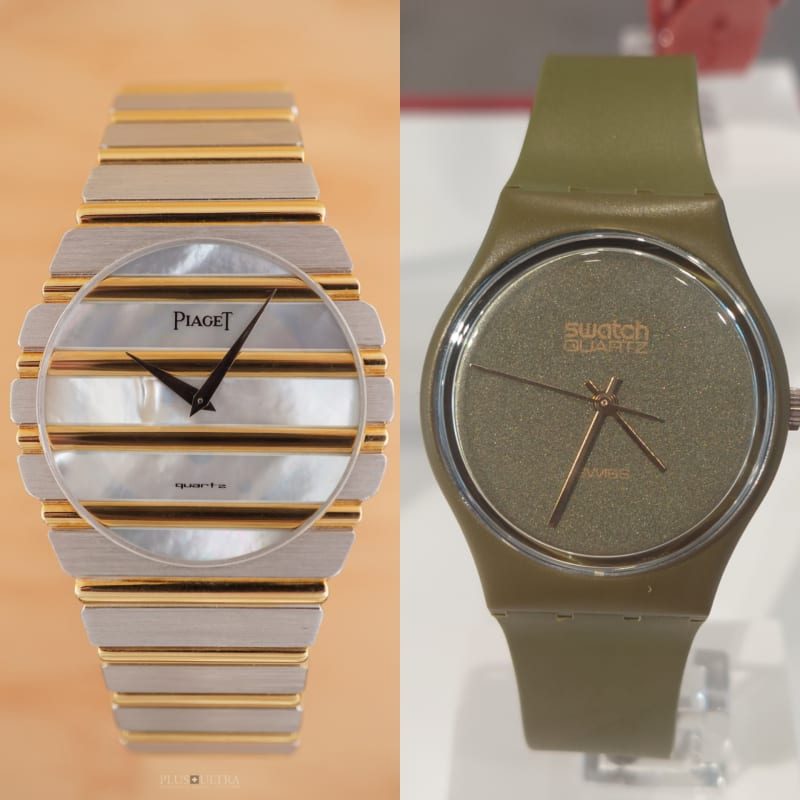 Saturday, May 28, 2022
This is our series: Same or Different. Something we all know from comparing academia to knowledge but this time it's even more different.
PREAMBLE: By Piaget Polo we exclusively refer to the original and classic series from the 80s and early 90s and not the failed re-make in the 2000s, that shares only the name but not one of the defining attributes of the classic.
The Piaget Polo was the iconic sports-dress watch designed by Jean-Claude Gueit and introduced and risked by Piaget CEO Yves Piaget in 1979 and not only Piagets central pillar, while being one of the most relevant brands but also THE watch to wear in the 1980s and deeply connected to jetset, stars, luxury lifestyle, the rich and the beautiful. The Nautilus of the 1980s: Piaget Polo. Two important differences to the luxury sportswatch by Patek: it was completely hand-made and it was only available in gold -- white or yellow, but always heavy, characteristic and bold. And they were serious about it and so one of the marketing slogans for this important, distinguishable and iconic watch: "Piaget Time... Measured Only in Gold -- Piaget Polo". Another advertisement named it proudly "The Polo. For the Man Who Deserves the Most Expensive Watch in the World: A Piaget. " -- and yes, it was exactly that at that time.
Now, the Swatch was introduced in 1983, so four years after introduction of the Polo and the latter was quite a success already. And both used slim and thin quartz movements for convenient and hassle free usage -- the watch as a jewellery, art and a tool to measure time -- and to create slim and wearable watches. Both also share the optically integrated bracelet and even more important exactly the same dimensions. With the Swatch machine-made like Lego in plastic -- pointing to the biggest difference between both watches: the most expensive watch in the world (Piaget Polo) and the cheapest watch from Switzerland (Swatch)!
Now, the innovation-process and the inspiration for the Swatch will probably not be connected public directly to Piaget Polo by the innovators, namely Hayek, but I think even though not officially admitted, there are some very good reasons to assume the Piaget Polo was the single most relevant source of inspiration and the role-model (multiplied by -1 in some aspects) for the most sold Swiss watch -- the Swatch.
---
See the other parts in this series here: #SameOrDifferent