Cars & Watches IV
---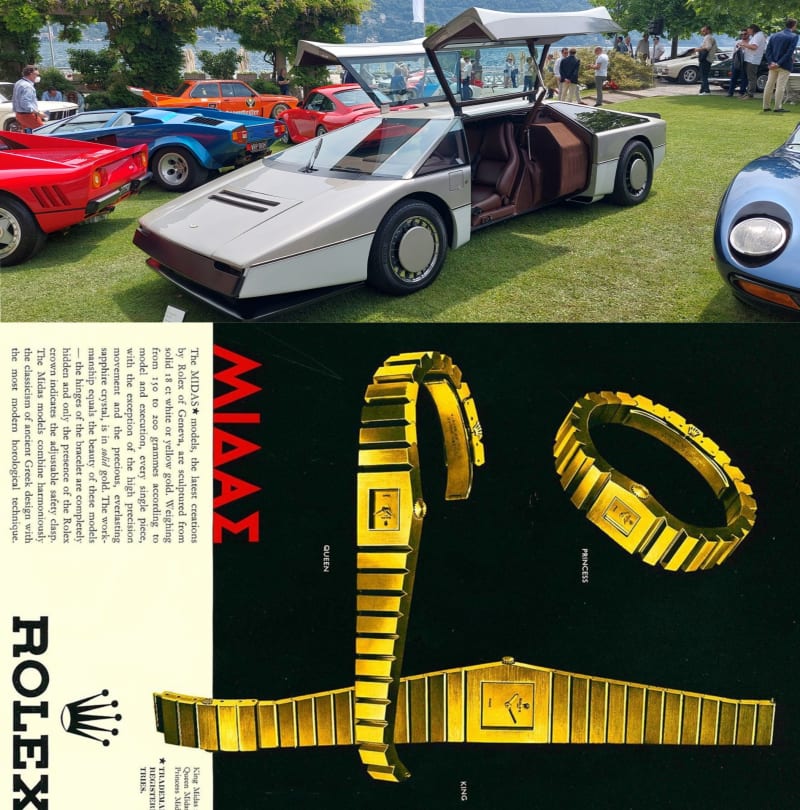 Monday, March 27, 2023
The Car, Aston Martin Bulldog designed in 1978 by William Towns.
The Watch, Rolex Midas Series designed in 1961 by Gerald Genta.
Timeless. And Ahead of Its Time.
By the way, both share the same brutalist-design language and both share the destiny, too: Both being highest quality, uncompromising products that were simply too expensive to (mass-)produce. So the car is still a piece unique and the watch being made in not even 800 examples sold over a ten year period until 1972.