#SameOrDifferent: Rolex vs Bulgari
---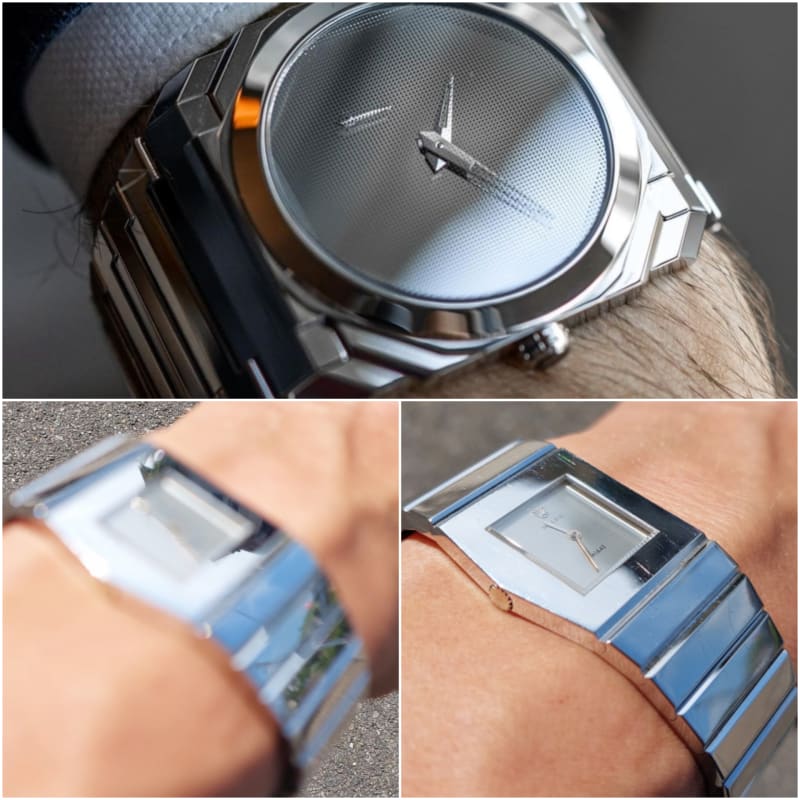 Tuesday, September 20, 2022
This is our series: Same or Different. Something we all know from comparing whitegold to steel but this time it's more rusty.
Well, we will not look at both brands in total but the Bulgari Octofinissimo Sejima vs Rolex King Midas' Mirror. Both watches are beautiful, edgy and characteristic in design and the Bulgari was the star of this years Geneva Watch Days 2022 -- justified. Its appearance is breathtaking: The hard to photograph mirror-effect makes it an super-interesting design in reality.
Well, the Rolex was not shown on this years Geneva Watch Days and the reason is that even the author has not yet seen more than 3 of such finished Rolex King Midas ref9630 in the last 10 years -- and I think there are not many others as deep into Rolex Midas as I am. So, chances are, even the popular conductors of all Rolex-Vintage & -Relevant have not seen just one of it like this before -- snoring on Rolex Midas-Series for years and now slowly taking on -- and thus probably couldn't connect it to the Bulgari-Design. However, it is obviously that the Rolex is the exact blue-print for the 60 years later appearing Bulgari: edgy design, made in a limited edition, totally mirroring finish, refelective like an oversized diamond and breath-taking.
The appearance is similar but there are differences, of course:
Rolex Midas was designed by Gerald Genta vs Sejimas Special Bulgari
Rolex was made in 18K whitegold vs steel Bulgari
Rolex weights approx three times the Bulgari
Rolex King Midas is 60 years old vs newborn Bulgari
Rolex King Midas ref9630 was made in just 144 examples in whitegold and probably made in just 10 to 15 examples like this with the mirror-finish vs Bulgari limited to 340 -- so approx 3%
About Bulgari Octofinissimo Sejima read here. About Rolex Midas Series see our blog for details: here and in some earlier articles.
---
See the other parts in this series here:
- Onyx vs Black Lacquered
- Steel vs White Gold vs Platinum
- Vintage PP vs VC
- Polo vs Nautilus
- Swatch vs Polo
- Hawk-Eye vs Falcon-Eye vs Blue Tiger-Eye Stone