White Christmas-Rolex Queen Midas
---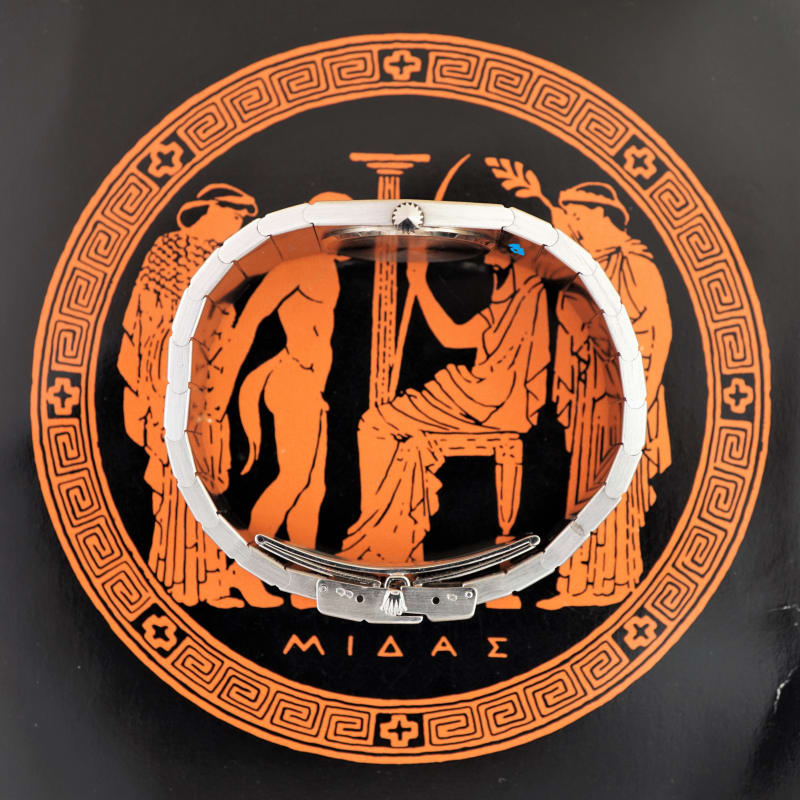 Wednesday, August 31, 2022
The White(-gold) Christmas-Rolex Queen Midas, ref9768: Sold in 1972, on December 24th in Berlin by the popular jeweler Wipperfeld -- an institution back then and serving J.F. Kennedy, too -- as shown by the original guarantee card: A 50th Jubilee this Years Christmas.
The ladies-reference 9768 was produced since 1969 in parallel to the legendary King Midas ref9630 (1st series) and is much rarer than the male-equivalent: while the latter was made in approx 850 examples (144 in whitegold) this ladies Queen Midas was manufactured (handmade!) in significantly less than 100 pieces of artwork -- we assume less than 20 in whitegold, like the one shown --, according to our research.
The twist in the saga connected to a Rolex Queen Midas: The donor Dionysus was the God of Joy, Wine & Fertility (!) -- now, can you think of a better present to a woman than a Rolex Queen Midas? You remember which watch Rihanna wore, when she was showing her pregnancy to public? Yes, indeed a Midas. To know the god of joy, wine & fertility as the donor and understanding a Rolex Midas as a present for a very important person to the donor, I take bets, not she but her husband A$AP Rocky bought the watch and gifted it to her with a message. Clever guy and very hidden and subtle: I dont know of any other observer, who catched this point, back then in January 2022, but it seems to be very obvious. Exemplary, Hodinkees Brynn Wallner missed the message and focussed on the "ruler in Greek mythology who turned everything he touched into gold – much as Rihanna does with music and every other project she puts her name behind" (see here), when she was surprised by Rihanna wearing a Rolex Midas. But thats less than half the story and not a quarter of the reason she wore it that time, making her pregnancy public.
Needless to point out the watch was one of the most expensive in the 1960s and 70s in Rolex' oeuvre and common knowledge (now) it was designed by Gerald Genta in 1962 -- years before he created the AP Royal Oak and the Patek Nautilus, but for sure not less iconic.