Happy 50th Birthday, pt 1
---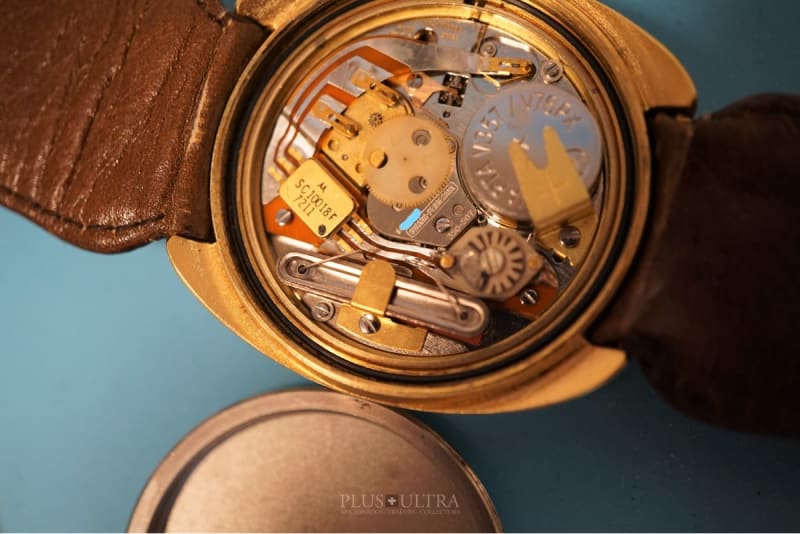 Sunday, April 24, 2022
Jaja, you expect a hymn to the Genta designed Royal Oak, now. Because what else of horological relevance should have happened 50 years ago in 1972?
How about this? Girard Perregaux introduced the caliber 350, the 1st quartz movement that ran on 32'768Hz (32kHz) and thus the standard beat rate of todays quartz watches -- overlooked but one of the most important watches in the last 100 years, imo. Besides that it was the first mass produced and rather cheap quartz movement from Switzerland -- a grandfather of the world-success Swatch. It was used in Girard Perregaux watches, usually proudly stating QUARTZ in bold letters on the dials. And it was used in models of several other brands, too: Prominantly Jaeger LeCoultre used it in its classic but well overlooked Master-Quartz as did a number of smaller brands.
Anyway, we dont have to queue in at the end of a long line of well-wishers like at the APRO party but we can say immediately: Happy Birthday, GP cal350, swing on with the now-standard rate of 32ˋ768Hz per second for the next 50 years.
Ad1) To find a true caliber 350 and not a successor like 351, 352 or following is the search of the needle in the hay stack, because GP produced just a few dozen of it before making slight changes to the movement and renaming it to 351ff.
Ad2) The super-rare examples in solid gold were not only made in just tiny fractions of the steel or steel-gold-plated variants but are nowadays similar hard to find as a caliber 350 (not a successor), as most of them were smelted in the last five decades. A very important watch in our understanding -- important to collect and to preserve the cultural heritage for future generations, regardless of the current fashion or its out-of-time design: Plus Ultra.
- Ranfft on GP cal350 Specifications
Sometimes we have a cal350 or following -- check #GPcal350 here.