Beta21 in the Press
---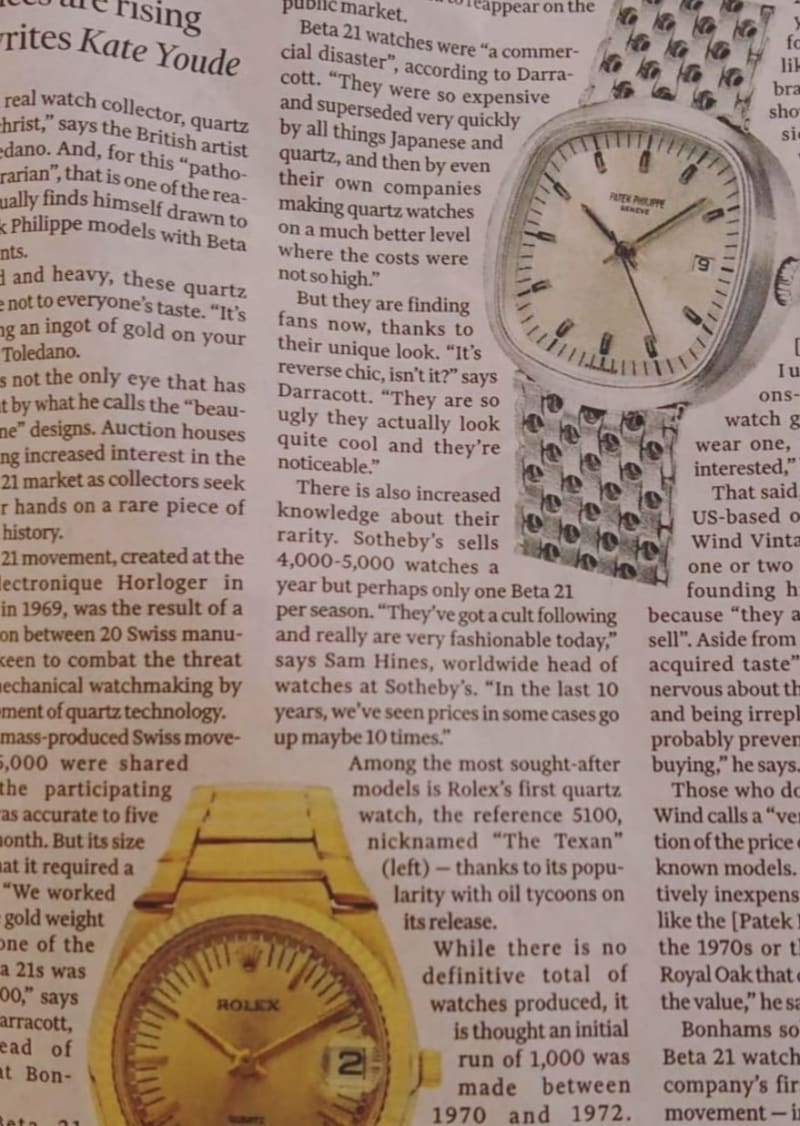 Sunday, April 11, 2021
Yes, it does not happen often that the disruptive quartz-movement developed 1969 in Switzerland by a joint-venture of the Who-Is-Who of horology (Omega, Patek, Rolex, Jaeger LeCoultre, Piaget, IWC, Zenith, Bulova, Universal Geneve etc) gets widespread and international attention -- although it deserves it.
The Financial Times presented a full-side article in their yesterday (Saturday) printed edition. And it is basically a very positive note, although some comments in this article are a bit quirky:
These watches are not ugly, Mr Darracott.
We pay substantially more than just gold price for any Beta21, Mr Wind. Please sell to us!
Anyway, overall very positive and enlighting. Thanks a lot to the author Kate Youde.
Please see here: Beauty of Beta 21 Watches Captivates Collectors