Are You Afraid of Beta21?
---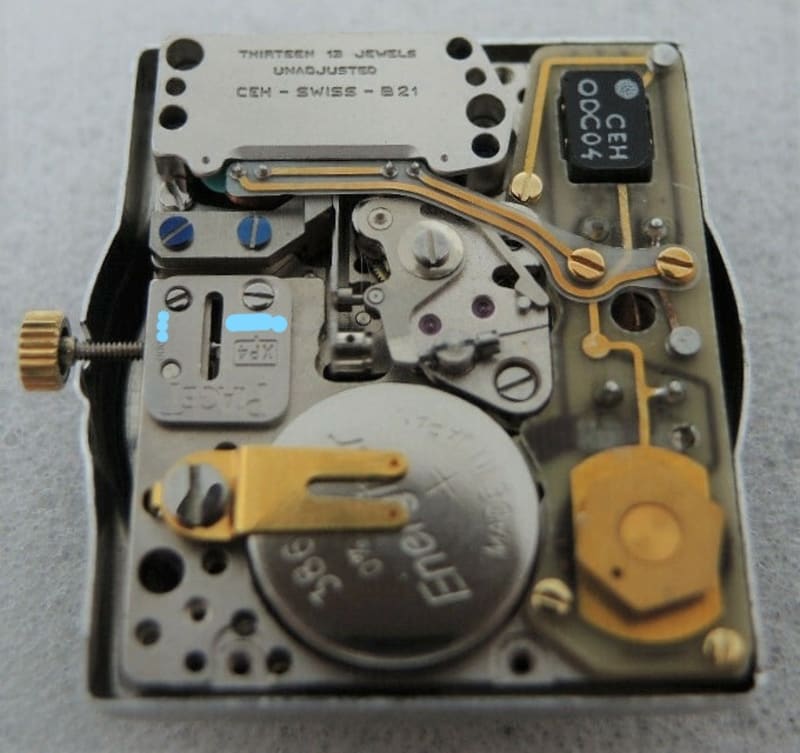 Saturday, April 10, 2021
Are you afraid your Beta21 movement could stop working and servicing is impossible or at least costs a fortune?
Is that the reason why you shy away from these interesting, horological relevant watches that hum, have a sweep second, are impressive on the wrist and were handmade (!sic) in very low quantities fifty years ago?
No worries at all. The movement itself is pretty easy and very robust. In general a service for these watches couldn't cost much more than for a regular movement. Yes, the electronic module could go broke and might be not-repairable and a few other parts as well. But there are plenty of movements around: of the first and original Beta21 approximately 6'000 were made and many cased in heavy gold watches, that have been smelted in the last 50 years -- what a pity, sure --, but the movements are probably still among us.
Furthermore, more than 60'000 so called Beta22 were made by Omega between 1973 and 1980 and used in several Omegas and IWC but as well in Patek ref3597 and ref3603 and Rolex ref5100. The movement is in almost all aspects similar to the original Beta21 and could be used for spare parts.
So, besides the fact they run flawless for decades there is good reason to assume that almost any Beta21 movement could be brought back to life, when it is loved enough. And this is possible without paying the ridiculous rates Patek or Rolex charge for a service of these electronic pioneers, because there are simply many more spare parts out there and freely available than they have in their cambers.
Or is the reason for your distance to these pioneers the mere fact it is a quartz watch? Well, we are agnostic in almost every aspect of life and watches are no exception and there are arguments for Beta 21 watches that might convince even the hard dogmatic:
they were made in pretty low quantities -- 6'000 in total and distributed between the creme-de-la-creme of highest horology: Omega, Patek, IWC, Bulova, Piaget, Rolex, Longines, Zenith, Rado, JLC and some more
they are important historical timepieces and of immense horological relevance
they are probably the most disruptive watches: they turned the global watch industry upside down
they are controversial and polarizing watches: they are impressive on the wrist, they are 1970s and they are a immediate discussion-starter
they were to most extend handmade -- yes, even the quartzbar was hand-cut and adjusted by hand and most gold cases and bracelets, too
They are more hand-made than almost any actual watch of any of the companies involved back then. So in this light "even quartz" might get a "soul".