Beta21 -- How Many IWC?
---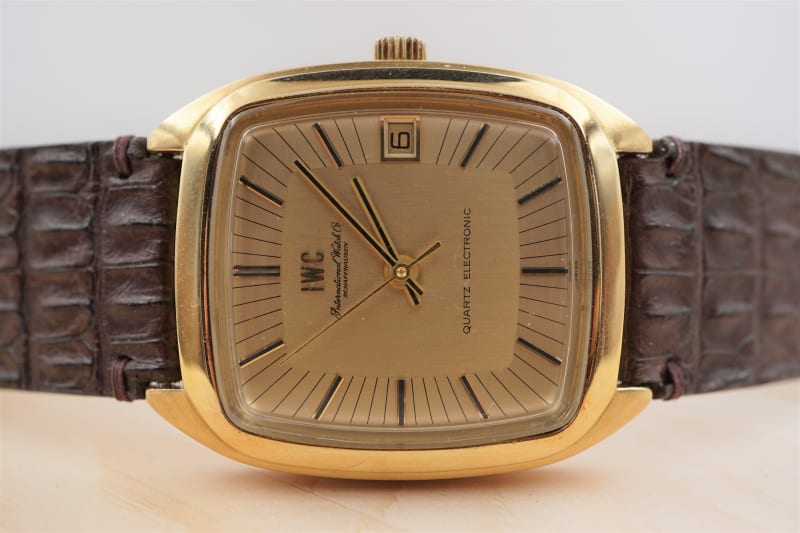 Friday, May 22, 2020
In total 6'000 Beta21 movements were made by C.E.H. and distributed according to a pre-defined share between participants. Now, how many were made for IWC?
Not so straightforward but according our research it were less than 1'000 and most probably 600 in total. The caliber was numbered 2001 and these movements split into the following three case variants:
IWC International in Steel or Yellow Gold (ref3203)
IWC Pocket Watch in Yellow Gold and Steel
IWC Da Vinci in Yellow or White Gold (ref3501)
IWC made very nice and iconic watches of similar beauty and at least similar quality (!) as Patek or Rolex Beta21 and especially the Da Vinci -- by the way, the first IWC Da Vinci ever and thus the kickstarter of this brand-defining series -- does not stand short against any of the top dogs Beta21 models. No big surprise: The movement of all paricipants was the same and IWC engaged popular and reputable case maker Classicor SA for their cases. Even more, there are some aspects that make a IWC Beta21 more collectable and desirable -- maybe we will share these aspects in a future blog post.
Now, the photo shown is a IWC International, which was available on a leather strap only and we decided to connect it to a more bold custom alligator leather strap to make it a more balanced appearance on the wrist. Simplicity made beautiful!
IWC handled the limitation of receiving just 600 Beta21 movements from CEH in a similar way, others did: As customers requested a lot more than just 600 watches, they bought an additional 10'000 (!sic) from CEH successor Omega, made cosmetical changes to the watches and renamed the movment to cal2002 -- same same as with other manufacturers: these watches are of same appearance and beauty but horological rather irrelevant.