Retrospection -- Vintage vs Modern, pt 2
---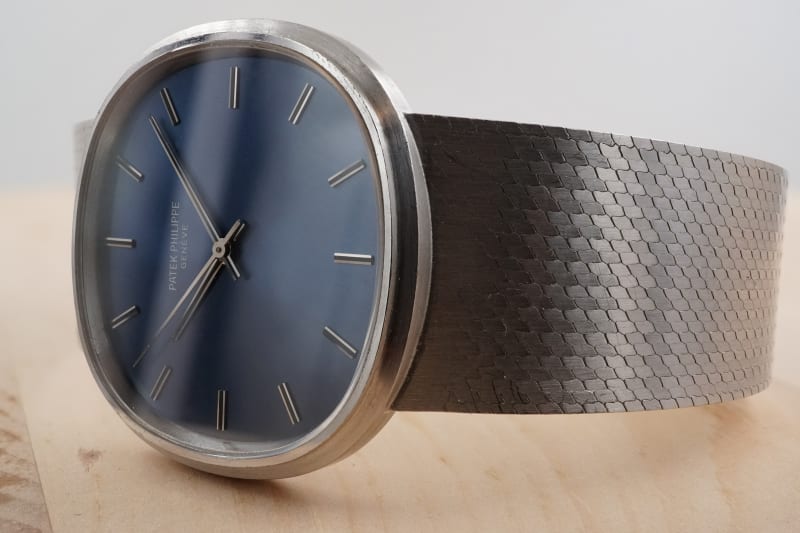 Monday, April 13, 2020
We have mentioned our arguments, why we prefer vintage over modern watches, earlier and also here in a post made on 26th of February -- and now there is a list of dealers coming out with a similar argumentation in the last two weeks. Although, the arguments are not very hard to find and chances are others come to similar conclusions independent from us, it is always nice, when we inspire others. Honestly, we like it and to be serious, we expect it.
OK, one more thing to mention, when it comes to vintage watches -- and I haven't read about this anywhere else, so far -- but this is one of the most charming aspects of em all:
Vintage watches give you the Possibility of Retrospection!
Now, what does that 'Retrospection of Vintage Watches' mean? That means, you can observe, analyze, evaluate and put into context and relation the full blown production- & life-cycle of a watch model aka reference.
And to be specific: it is possible to completely understand how and by whom the watch has been designed. What production methods have been used. What kind of problems and obstacles arose during production and sale. How many of these watches were made and sold -- in total, ultimate and finally. How these watches were used, handled (or smelted) and traded by buyers, collectors or dealers -- for years, even after production stopped a while ago. It is possible to understand how it fits to the current vogue and fashion trends and how it fitted to past ones -- that might give you an idea about future ones.
This is just a snapshot view of our mind, but you got the point. So, try to do all this with your actual model Nautilus or Batman. Impossible!
With vintage watches, all this is visible for the presence and for the past. And all this could be set into context and also in relation to other watches.
Now, isn't this amazing!?