Enjoy the Sound of MegaSonic
---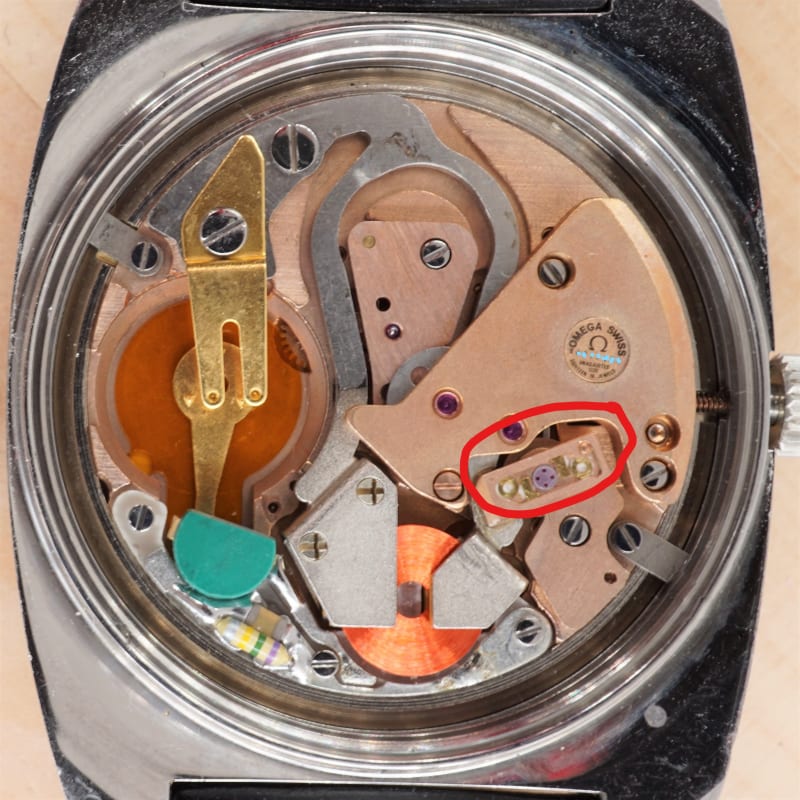 Monday, April 13, 2020
Yes, the crown of tuning fork movements goes without doubt to Omega. Even in times when it was sure there is no way around quartz for high precision and rather cheap movements, they haven't lost belief in the tuning fork concept -- or lets say, they were brave enough to go on in a different direction and left us wondering about the fascinating idea of the Megasonic movement -- presented to public in 1973, but fascinating even today.
Yes, the idea of the tuning fork movement was explained in an earlier blog post -- it is outstanding and I promote this kind of watches wherever I can. And it seems like even the maestros of watch-collecting now come out of their chambers and leave their dogmatic thoughts about non-mechanical watches in there. :-)
We see early quartz and tuning fork watches presented by horological high priests in the last four weeks, that either explored the magical beauty of these concepts by this blog or already admired them but so far never had time or courage to show one on their wrist. Anyway, this development is very nice, since it moves these technological concepts out of the shadow and puts them on the stage they deserve and overall makes the area of vintage watches so much more interesting. It kicks the era between 1960s and 1980s technological in a much more diverse sphere. More multifaceted than modern ones, since it is the only time that made use of these innovations next to classical concepts of watchmaking, that are as well still used today.
Now, the Megasonic movement uses an asymmetric tuning fork that vibrates at 720Hz -- that is approx double the rate of the known classic tuning fork movements. The idea is obvious: not only an audible higher tune than a standard tuning fork watch, but especially a higher rate that would make it more precise -- although not close to quartz oscillation and thus precision: the quartz crystal moves at a rate of 8'192Hz in Beta21 or 32'168Hz in later and modern quartz calibers.
Anyway, it would be impossible to make use of this high rate of 720Hz in a traditional mechanical way with a usual gear train. But the team around the Swiss Max Hetzel, who already kicked off the tuning fork-story with his invention of Accutron at Bulova more than a decade ago in 1960, was brilliant again: a small perfectly closed oil filled cassette with a tiny gear wheel and two index-arms against this wheel inside, is shaken by the vibration of the fork. You can see this small box and the wheel in the red marking on the photo attached to this post.
Now, the law of inertia pushes the loose hanging gear wheel forward, relative to the fixed index arms and the index arms prevent the gear wheel from moving back after advancing. Well, and so you have a perfectly encapsulated gear wheel in an oil can without any mechanical connection to the outside. Mhhh, so far this doesnt sound like a brilliant idea.
Yes, but the fact that the small encapsulated wheel has four magnets on the side that push a magnetic gear makes it a perfectly working watch movement that is not only more precise than most mechanical movements but also more interesting, makes a steady 720Hz sound and is always a good discussion starter.