Andy Warhols Beta22
---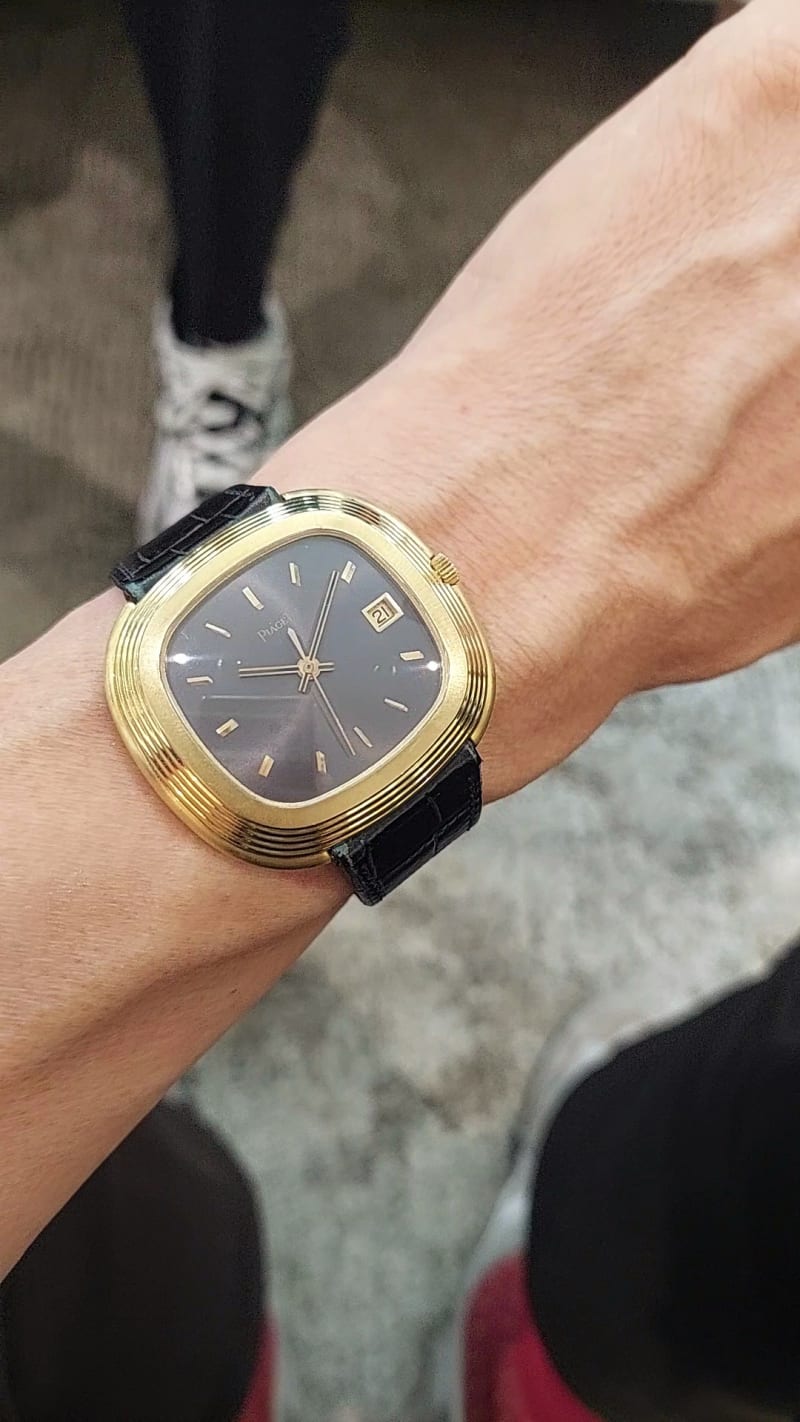 Tuesday, November 7, 2023
During the last days in Geneva I had the fun to have for some moments the most important vintage Piaget on my wrist -- the Andy Warhol-Black Tie Beta22 (!sic). The 5-Stepped Successor of the original 3-stepped Beta21 and not only a unmistakable beauty but an impressive watch by size, weight and its dial with the Piaget-signature Deep-Dial Indexes: #soooPiaget.
Thank you Piaget for the invitation and the presentation of this and many other horological important icons!
Ad 2023-11-15: By the way, do you know why Andy Warhol had a 5-stepped Beta22 delivered to NY in 1973? Because the original 3-stepped Beta21 (Zero Series) was made in a small limited series of less than 50 pieces and simply not available for him in 1972, anymore.
And even more, he wanted not any of the small already-sold limited original Black-Tie-series: he wanted the Piaget-signature Deep-Dial with 12 unique indexes, 12 different forms cut and flat but brushed or polished exactly for their position on the dial to create a 3D effect -- the dial that he saw on the original Piaget Black Tie with the 3-stepped case sold by Van Cleef & Arpels in July 1972 in NY to [...]. He received exactly this dial, yes. A year later in August 1973 in a 5-stepped Beta22 (Omega-movement).