Ultra-Chron Chronometer: Longines V.F.A.
---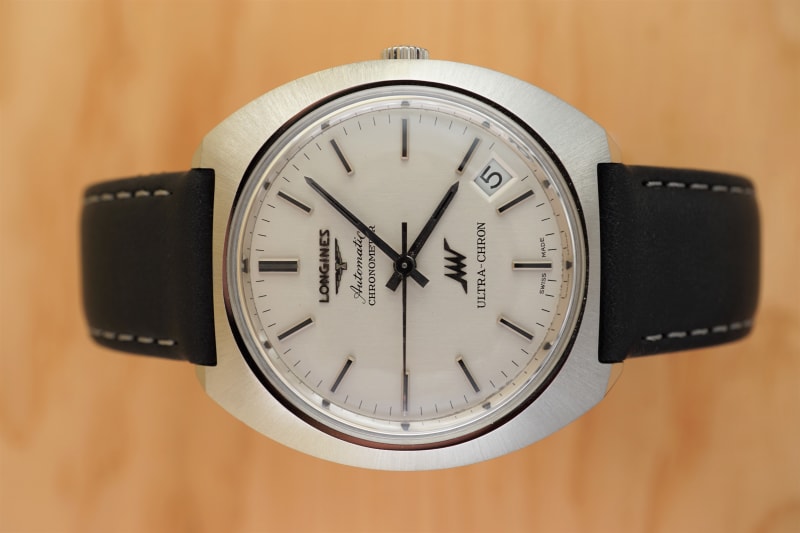 Friday, July 21, 2023
The highest grade of Ultra-Chron, the Chronometer -- in steel and excellent condition.
Why we think the Ultra-Chron Chronometer is important was written here: *klikk.
Ad 2023-08-07: We will drill into this later but it seems that the Longines Ultra-Chron was not only put into position to defend horology against electronic watches but also the highest quality Longines Chronometers competed against the Seiko V.F.A.s -- multifront-war.