Who Needs Box & Paper?
---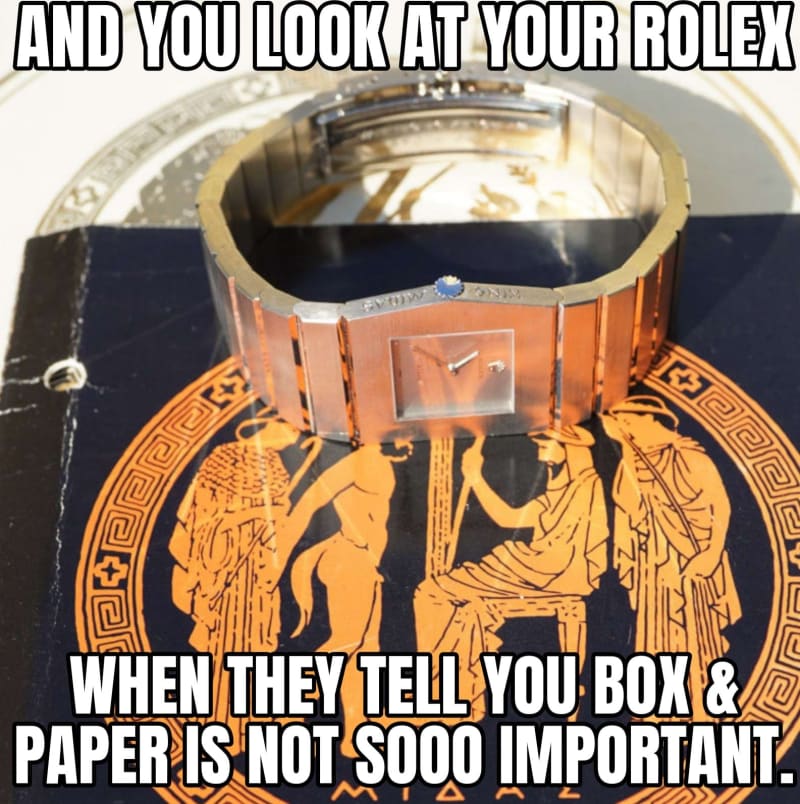 Monday, March 6, 2023
The Rolex Midas was not only the highest quality watch series the Geneva manufacture has produced in the 60s and 70s but also came with the most outstanding outter box (big size cardboard) and the most lavish inside box (urn-shaped black leather on red suede) and a unique guarantee card.
So, not only in design & quality of this series was on its own but also these accesories.