#SameOrDifferent: Queen vs King Midas
---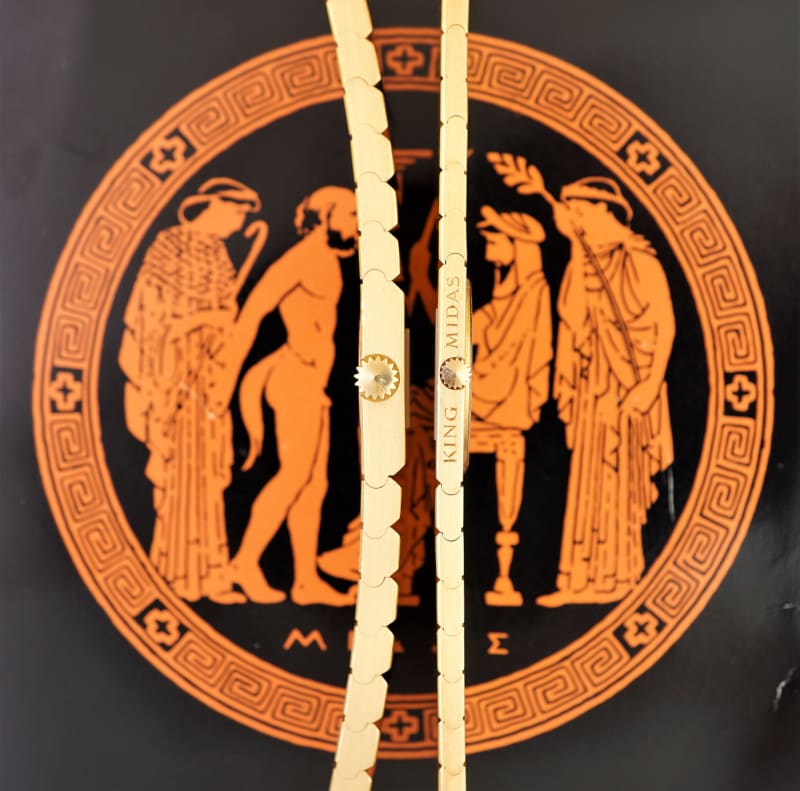 Tuesday, January 24, 2023
This is our series: Same or Different. Something we all know from comparing red to green but this time without deuteranomaly.
King Midas 1st series (ref9630) vs Queen Midas 1st edition: Both were equipped with a sapphire crystal approx ten years before any other Rolex model (the Texan Beta21) and both were in the highest quality series the manufacture in Geneva emitted in the 1960s and 70s. The similarities in design are obvious and go further, as both weight exactly the same. Yes, Rolex obviously loved the idea one makes the lady the same valuable present as to the man, at least in terms of gold weight. But as the King Midas measures approx 28mm and the Queen just 23mm horizontally, the latters mass is arranged vertically: more than 1mm thicker than the King and so very feminine -- smaller but thicker.
But besides the same mass there are some differences between both as well. While the King Midas steps forward in the engraved serial number from #1 in 1961 via #5XX in 1970 to reach #8XX in 1972 when the series was closed, the Queen Midas was arranged from the beginning in the center of the planned (but not reached) 1'000 pieces counting Midas series: in the 500s. The point that it is not less in weight but in the center of the series and in its appearance is at least as impressive as the King Midas, make the Queen special and the fact that for sure not more than 50 pieces of the Queen Midas 1st edition were made, make it for sure one of the most amazing Rolex ladies watches, ever.
By the way, we currently assume that the total number of the 1st edition QM was not exceeding 30 but we might update this when new information comes in.
---
See the other parts in this series here: #SameOrDifferent