Watch of the Year 2023
---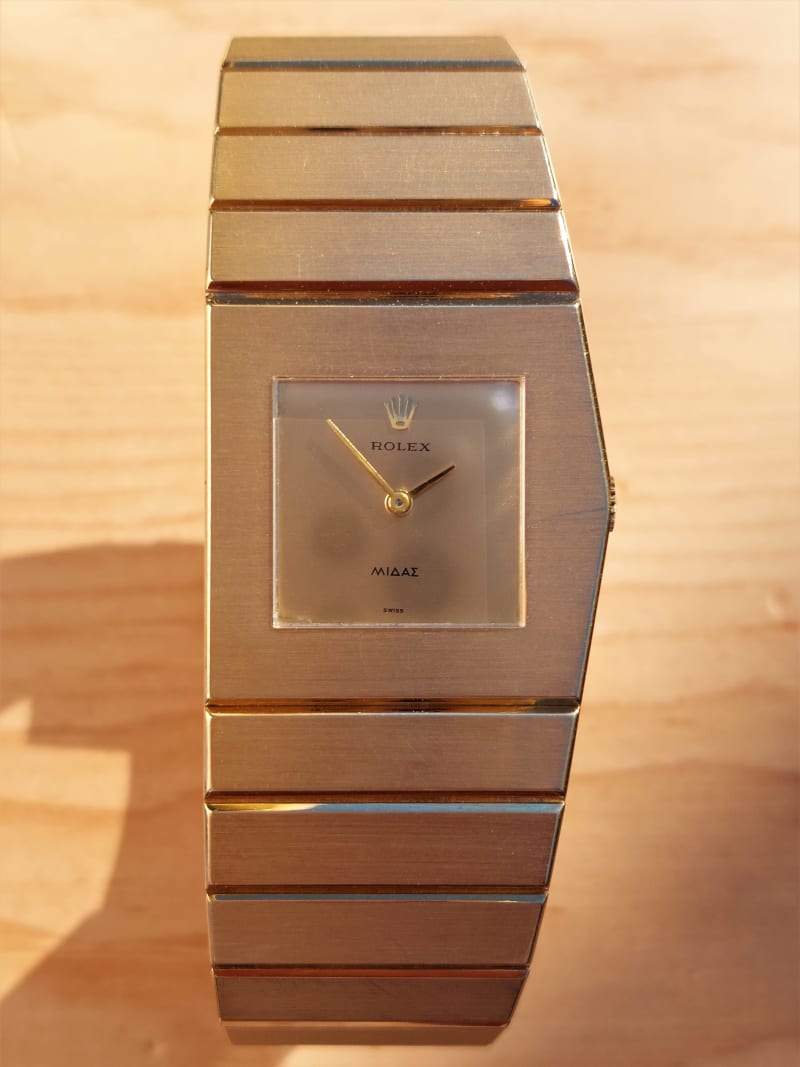 Sunday, January 22, 2023
Less than 800 pieces made -- most in yellowgold and just 144 in whitegold: Rolex King Midas. The Bauhaus of Watches -- timeless -- and the Rolex to be gifted, if the gifted one is not a employee since 25 years.
We are always surprised: People look for a unique Rolex, finding minimal differences in very usual models: a (mis-)print with a hue, an oxidation in color of a sheep or a verbose text written on the dial -- however, things you need to bring a loupe to find. But when it comes to the obviously most unusal Rolex, so different on first sight the Rolex high-priests and reference books simply present a shy smile or better a white / blank page -- nothing. The surprise increases if you recognise it is not only one of the most outstanding watches made by Rolex but also the highest quality product the manufacture in Geneva emitted in the 1960s and '70s.
Maybe it gets more attention in 2023.