Piaget Black Tie Evolution, Beta21 & Warhol, Andy
---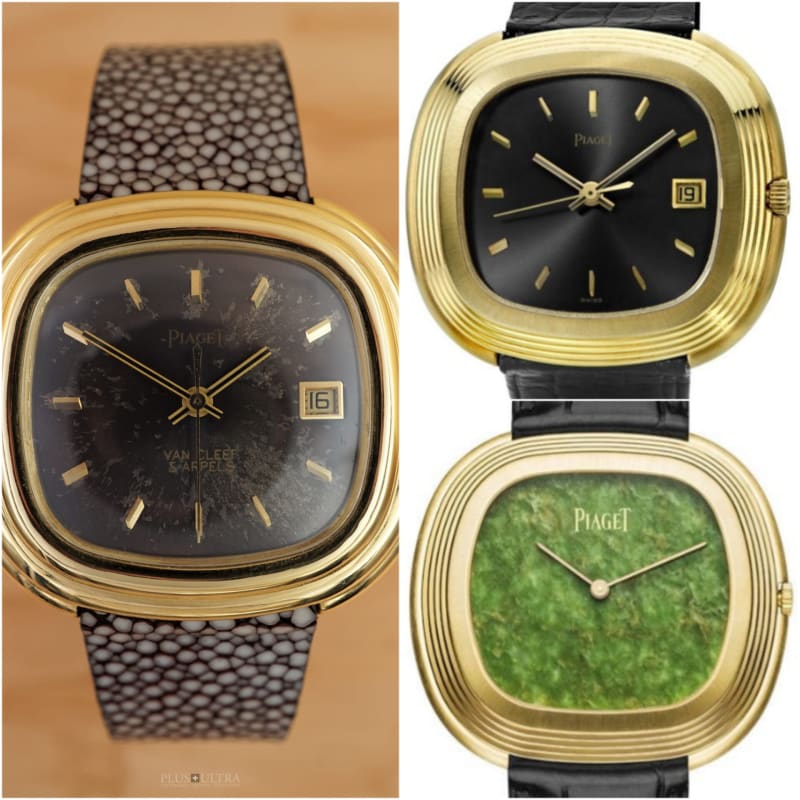 Thursday, January 12, 2023
Yes, the 1970 premiere of the Piaget Black Tie was a big bang: Oversized (43mm) and with the revolutionary technological pioneer quartz-movement Beta21, with its sweep-second it came in different dial-variants -- one being the Piaget-signature deep-dial (here) -- and was undisputed one of the highest quality Beta21, that is without doubt in one line with the important Rolex ref5100 Texano and beats a Patek Circle d'Or ref3587 in several aspects, while it was made just in small fractions of the competitors quantities (see about quantities here.).
The three-stepped case of the first Black Tie that set the standard and was made in a limited edition, was quickly sold out and so Piaget presented an Beta22-powered 5-stepped Black Tie in 1973ff. -- exactly the one Andy Warhol fell in love with and he had as one of the most recognizable and characteristic watches in his collection.
In 2015 Piaget updated the timeless design in small steps but left the overall appearance recognizable. Piaget equipped it with an automatic movement and presented the new 5-stepped Black Tie with different significant stone dials in white-, yellow- or rosegold: Lapis Lazuli, Onyx, Meteorite, Jade and Malachite -- the reason Piaget holds the title Masters of Stone since 1963. See the yellowgold variant with the Jadeit dial on photo bottom-right. Wonderful!
The shape and the presence of this watch is just fantastic and the author argues it could be taken over time and become one of the brands signature watches by slight evolution-steps of this icon in the coming years / decades. #soooPiaget