(Updated) Which In-House Frenzy!? Why Patek!?
---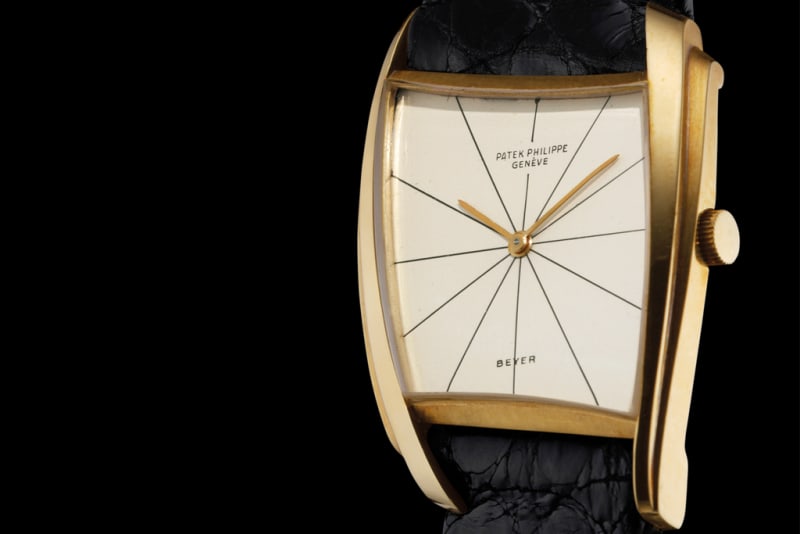 Tuesday, December 6, 2022
Yes, a colleague asked to better "stop the in-house frenzy" (here) -- arguing there is a premium for watchmakers that do all in-house but there is no reason to pay premium for makers that do everything or most of their stuff in-house, instead of sourcing from 3rd parties: the case (from a case maker like Wenger, Markowski or Atelier Reunis), the dial (from Stern or Singer or Beyeler), the movement (from Piguet, Piaget or JLC) and even the strap and hand-made leather box -- I bet, you would be surprised how many of your favourite watches are completely out-sourced from head to toe and not a single part is made by the company who "proudly" stamped its name on the dial and commands it todays price to a "frenzy" premium...
I make it short, as is my time, now. But we have a nice stab in a beehive, here and I will roll out, pleasurable later. Just some questions:
What would be the (in-house) alternative to a 3rd party-sourced Markowski case for the popular Patek ref3424? What would be the makers mark, then? Try to find an answer and you will understand a lot of the celebrated now top-dog Patek Philippe.

Which maker used to have a fully integrated production? I am not speaking today after integration (swallowing) of bracelet makers, dial makers, movement makers and case makers into giants like Rolex and Patek but in the sweet era of creativity and progress, the era of todays vintage pieces, the 1950s to late 80s or early 90s. Hint: Not Many!

Now, when we have and answer to question number 2., then what kind of In-House Frenzy is the colleague speaking about? Where exactly is the markup for watches that were made completely in-house by one maker? And how do they compare price-wise to other top-dogs, that oursourced?

Could you stand out long-term (!) when you buy your ingridients on the market, instead of developing own processes and advantages and skills?

Why were the now-top-dogs Patek and Rolex integrating in the 90s and 2000s, when there is no advantage?
A nice and enlighting topic and a lot of honey to suck, to stay in the beehive-picture. More to come.
Photo Courtesy of Christie's HK May 2012.
---
Update, 2022-12-08
Ad 1.) Well, there is simply no in-house alternative to an external sourced case: Patek Philippe didnt make any watch cases at all until they acquired their long-term supplier Atelier Reunis in the 1990s. And this might surprise you, but the current top-dog of the scene had to buy the most visible, haptical and significant part of its now-vintage watches on the open market from 3rd party suppliers -- just from the same suppliers that manufactured cases for its competitors like VC and AP, too.
Ad 4. & 5.) There is simply no sustained way to seperate from the competition when you source the major components from the same suppliers as your competition does and this understanding is the answer to the integration-wave in the 90s and 2000s: Rolex swallowed Gay Freres, Beyeler, Patek took Atelier Reunis etc. The spicy note here: whats the explanation and reason for a significant price-markup for vintage Patek Philippe-watches and is this ingridient unique and impregnable?