50th Anniversary
---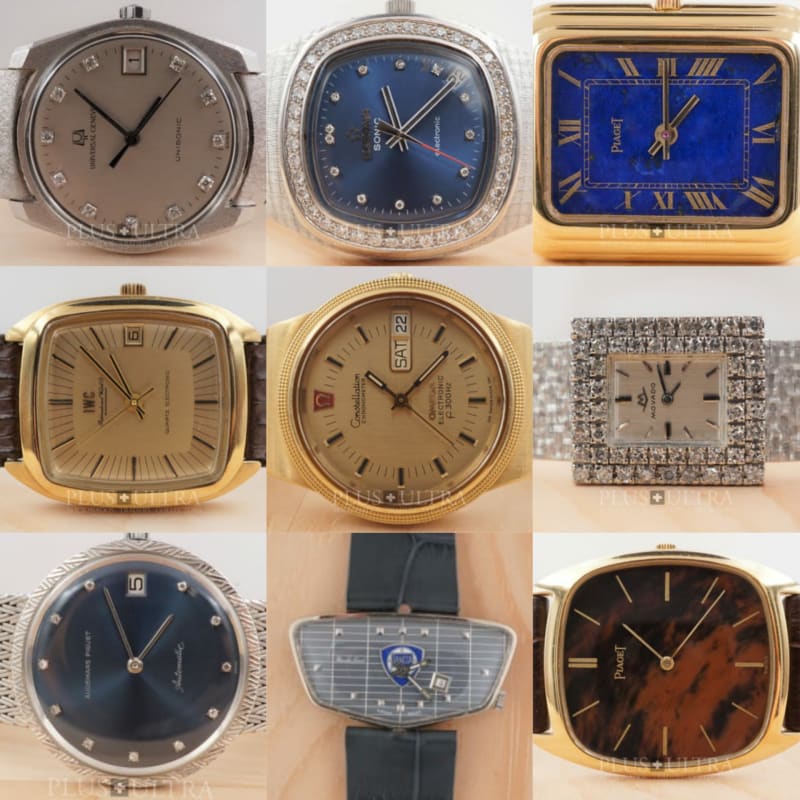 Thursday, August 5, 2021
Lets celebrate watches that become half a century old this year -- and you would not believe it by their condition.
1971 was the year when quartz watches took some grip into the market: the majority of the 6'000 Beta21 was hand-made this year -- yes, the quartz crystal was hand-cut and -adjusted -- and Seikos Disruptor Astron 35SQ was already out of production but left the heaviest impression to the watch industry, that was now in the biggest stress and uproar in its century-long history.
Tuning-fork watches were still around and of course mechanical watches tried to stemmed against the defeat.
Integrated bracelets were at the best and stone dials climbed to their zenith.
And yes, a great watch was made of gold. The marketing success of the Swiss industry, promoting steel watches and making them the most expensive ones was at least one year away, with the Genta designed AP Royal Oak in 1972 and the PP Nautilus mid 70s.