Audemars Piguet Royal Oak 6009BC
---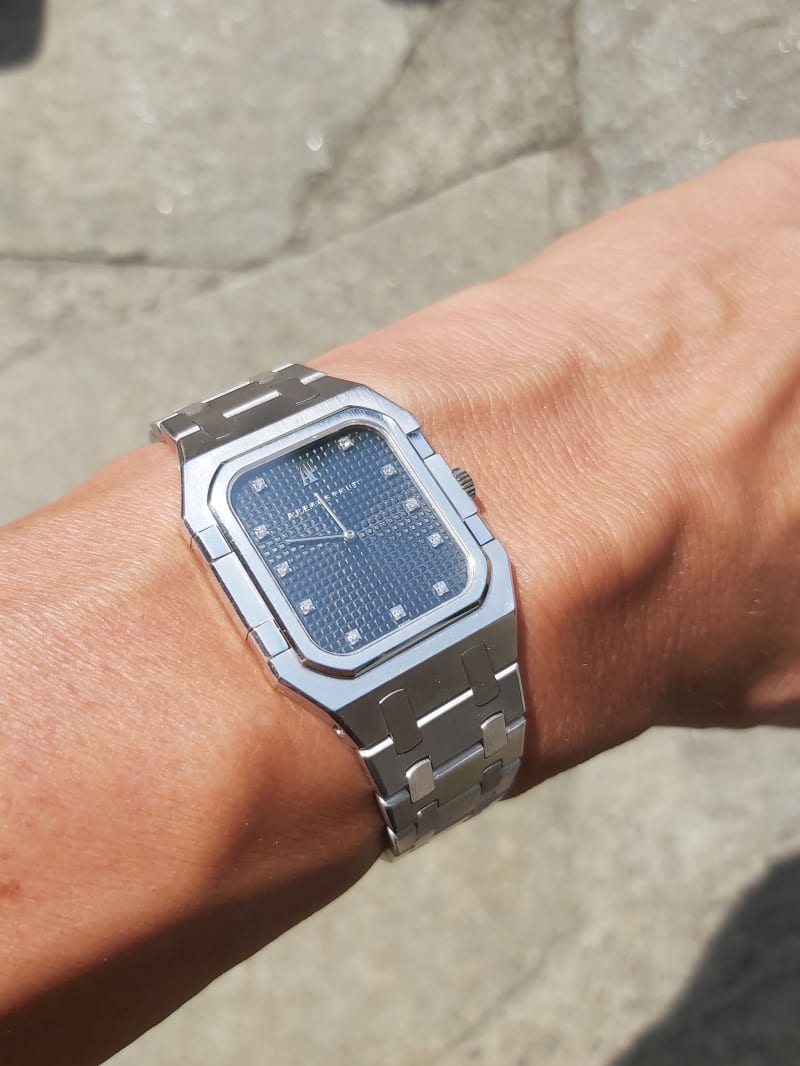 Sunday, July 4, 2021
The 18K white gold mid-size rectangular AP from the early 80s is definitely a rare gem and a once-in-a-lifetime opportunity in this condition -- here.
Audemars Piguet reference 6009BC: the rectangular Royal Oak is obviously very masculine and in the footsteps of the classic Royal Oak and Gerald Gentas script is clearly visible -- however, the rectangular Royal Oak has always been an exception: exceptionally rare and exceptional iconic. Its design is unmistakable and while you have to be an expert or at least insider to distinguish a Royal Oak ref5402 from a ref15300, the rectangular version clearly stands out -- characteristic and iconic, part of a series but standalone and a beacon.
Sure, the classic Royal Oak is the widely accepted version of this watch of the century, that will have its 50th anniversary next year in 2022, but the rectangular one, is the one that dares to be different.