JLC Colani Atmos
---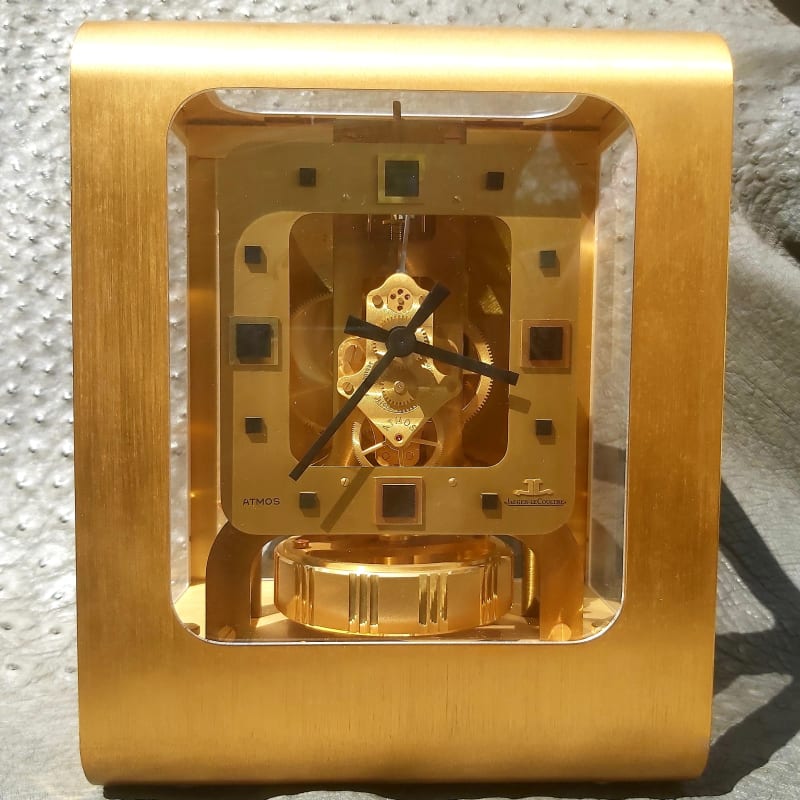 Monday, May 10, 2021
Yes, we love clocks, too. And the Atmos is not only a classic one but interesting and a pure legend and a brand defining pillar of Jaeger Le-Coultre. Made for decades now, the idea of minimal temperature changes expanding a liquid in a cylinder and so winding the perfectly adjusted and efficient movement is great, robust and long-living -- perfect.
However, many of these technically interesting clocks come in a rather old-fashioned and to our understanding not very decorative style. The most beautiful, timeless and decorating one was designed by the celebrated German designer Luigi Colani (1928 - 2019) in 1974 -- so almost 50 years ago. It was made in low quantities until 1975 and is still a modern appearance -- the secret is the combination of the rectangular case and rounded-edges and elements. This idea is similar to the Genta approach: most watches he designed -- and for sure the most successful ones -- are neither round, nor rectangular but a combination of both. Timeless.
Now, given this timeless appearance the gold-tone version of the Colani Atmos is giving a warm touch to every room. The slowly and 450* turning pendulum makes any chimney obsolete and a JLC Colani Atmos in the bedroom is always a good choice -- women simply love a Jaeger there.
Get this highly valuable, collectible and rare icon -- here.