Horological Milestones: Electronic Watches, pt 5/8
---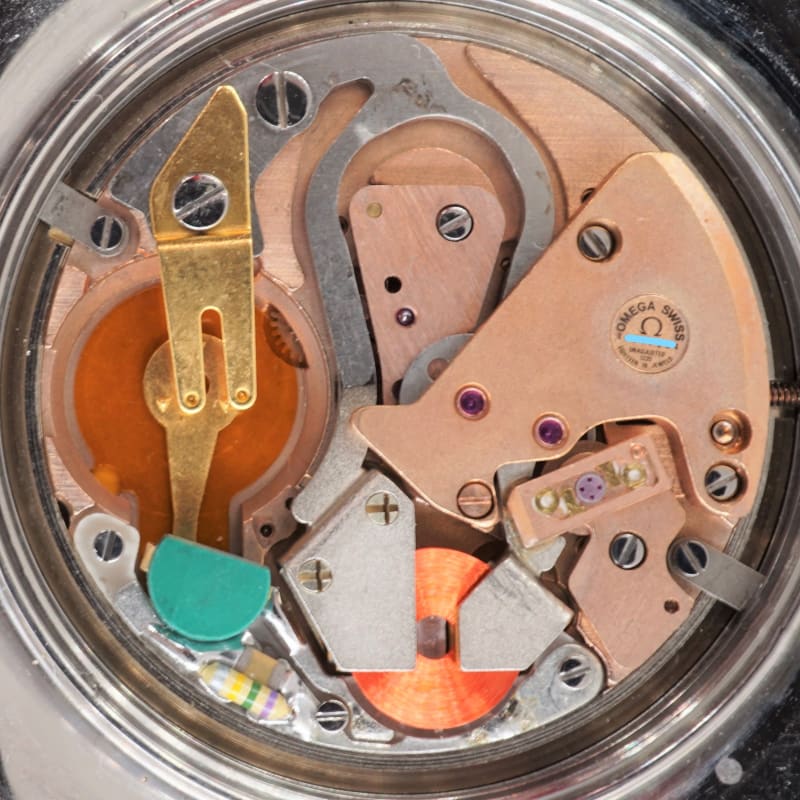 Monday, October 26, 2020
A horological milestone each day:
The next outstanding invention in electronic movements arrived at the market in 1972 -- twelve years after Bulovas Accutron: The Omega MegaSonic 720Hz movement, invented by the guy who shook up horology with the first tuning fork-movement for Bulova: Mark Hetzel.
Megasonic is obviously a slightly crazy movement that is definitely the crown of tuning fork-movements: a 720Hz vibrating asymmetric tuning-fork shakes a oil filled capsule with a small tooth wheel inside that brings this motion by magnetism to the gear train. A milestone!