Beta21 -- How Many Patek?
---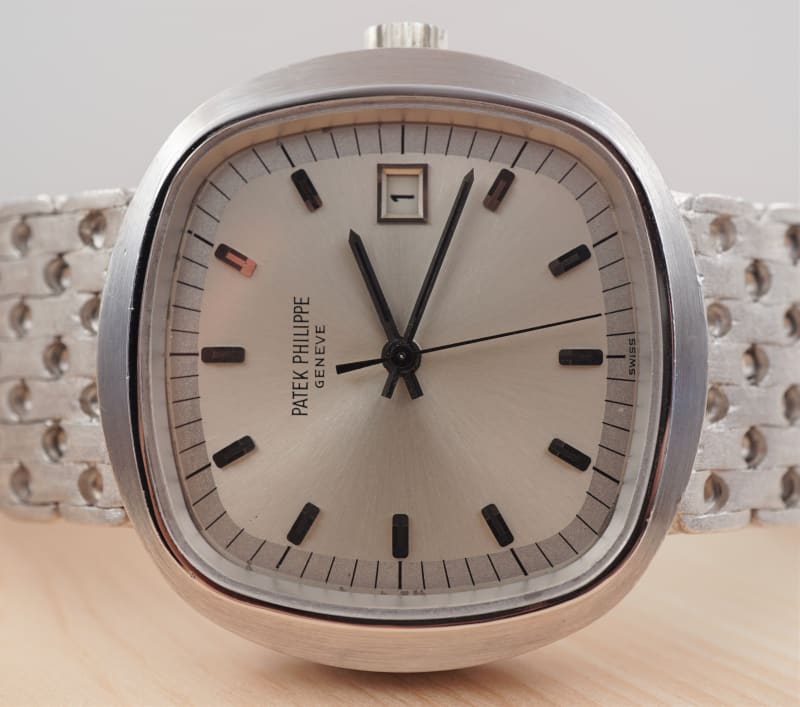 Thursday, June 25, 2020
In total 6'000 Beta21 movements were made by C.E.H. and distributed according to a pre-defined share between participants. Now, how many were made for Patek Philippe?
The estimates are going nuts -- stating weird quantities of Patek Beta21s in the 20s in total!? Of course not. Patek made its first ever quartz driven wrist-watch Beta21 in a limited edition and of course in quite low numbers, but these estimates of 20 or 30 are of course wrong!
There are good reasons to assume, that exactly 400 Patek ref3587 were done -- ever. C.E.H. made in total 6'000 movements and these were split according the share of development costs taken by each participant. Rolex for example had in total 1'000 movements which were put into their ref5100 'Texano'.
Now, these 400 Patek movements split to approx 340 cases in yellow gold and only 60 cases in white gold -- by the way, all cases have been made by Atelier Réunis, a Patek subsidiary and nowadays fully owned by Patek.
Furthermore, there were three different types of 3587:
3587/1 is the case fixed to a milanaise style integrated bracelet;
3587/2 is the case attached to the so-called Swiss Cheese-bracelet -- by the way made in Pforzheim, Germany;
3587/3 is the Beta21 case with lugs and removeable strap;
These three versions seem to be made in almost equal quantities: So there were made 20 white gold Swiss Cheese ref3587 and 110 yellow gold lugs ref3587 -- approximately.
Final differentiation was the dial: the yellow gold one was available with a blue dial and a golden dial, while the white gold ref3587 was delivered with either silver dial or blue dial with white gold indexes -- that cuts in half the final numbers of each version done once more.
As is widely known, the 400 pieces of ref3587 sold 1970 almost immediately and were delivered after production until 1972. Then, Patek had to come around with a further reference, since ref3587 was a limited edition and they simply ran out of movements. So they came around the corner with ref3597 and ref3603 -- similiar beautiful but horological irrelevant and to be precise: not moved by a original Beta 21-movement but a Omega produced cal1301 ElectroQuartz / Beta22.