Archetypal Quartz Watch?
---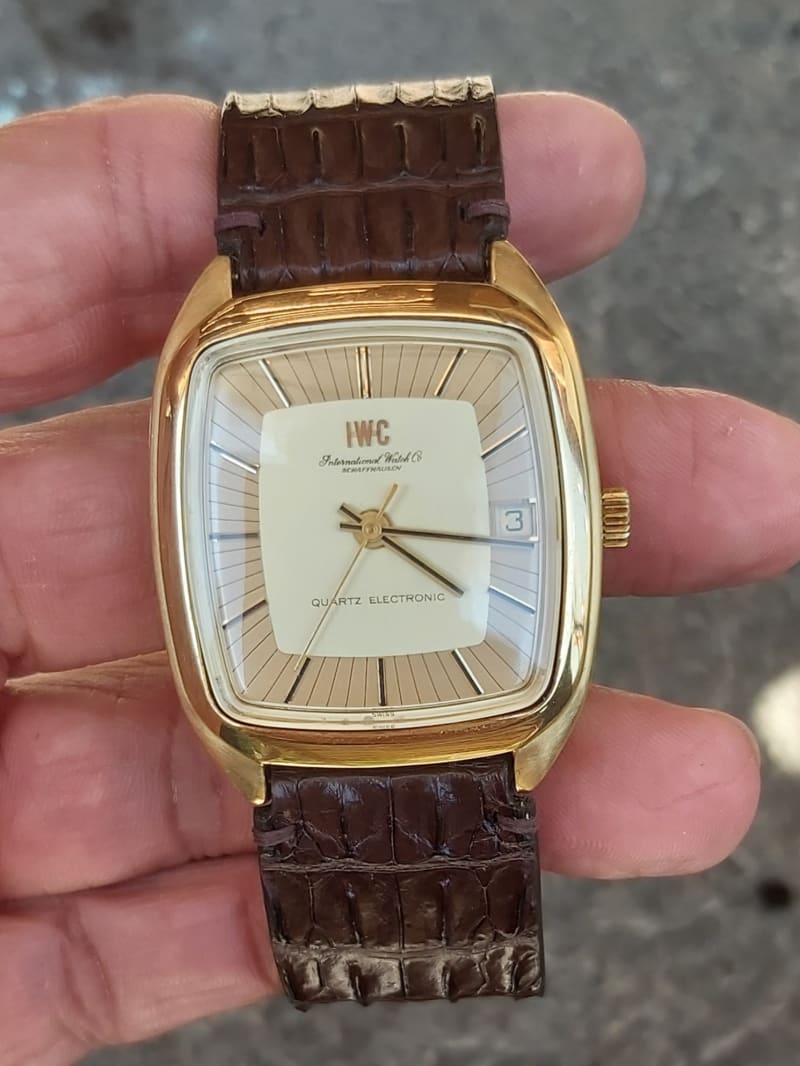 Thursday, April 2, 2020
Well, if it hums, vibrates, has a sweep second and is impressive and heavy and horological relevant then it is the archetype of a quartz watch -- Beta21. If not, well... then it is boring, compared to a Beta21.
This one is the rare massive 18K version of the IWC International on a custom strap. An optical and technical delight.