#SameOrDifferent: Piaget vs Patek Philippe
---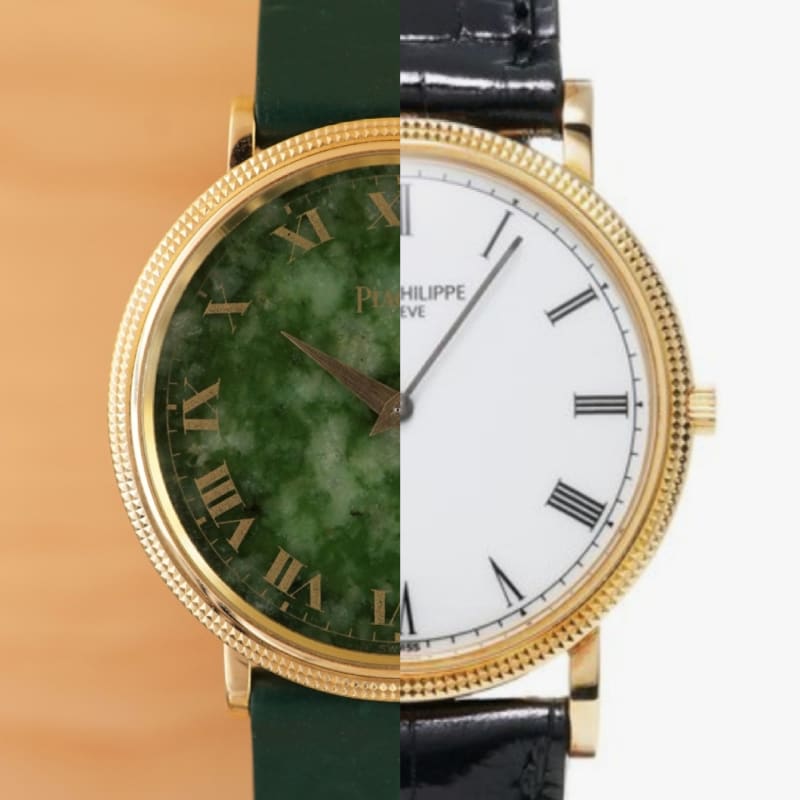 Thursday, November 17, 2022
This is our series: Same or Different. Something we all know from comparing us to others but this time it's more objective.
Patek vs Piaget: Well, we will not look at both brands in total but the Patek Philippe Calatrava ref3520 vs Piaget Altiplano. Both watches are beautiful, classic and characteristic in design and the Patek is a long-term hot seller -- justified.
Well, both measure 31.5mm in diameter and usually come with two-rows of hobnail on the bezel (clous de-paris, engine-turned). They both are available in white- or yellowgold and super-thin thanks to their very similar thin manual winding movements: Patek cal175 & Piaget cal9P. Both come in very high comparable quality -- premium extra class -- and were made in mid 1960s to late 1970s.
The appearance is very similar but there are differences, of course:
while Patek runs on the Piguet cal21 aka PP cal175 the Piaget is powered by an in-house caliber: the legendary cal9P;
while Patek asked the artisans at EWenger, Geneva to make the 18K gold-case for them, Piaget used skills under their roof and made it in-house -- completely integrated watchmaker;
the Patek icon is available with nice printed roman numerals on white dials -- classy --, while the Piaget is available very similar as well but also was made with several different stone-dials next to this: Lapis, Tiger-Eye, Hawk-Eye, Jade / Nephrite, Malachite and Marble is known to the author; and because of the size quite big stone dials: Piaget -- #MasterOfStone;
the Patek was sold in numbers and is available in dozens of examples all the time, while finding a single beautiful preserved Piaget is not as easy;
---
See the other parts in this series here: #SameOrDifferent